The mission of the Foundation translates into the integrated development of 4 activities: institutional, capacity building, investment and advisory.
We support the ecosystem of innovative social entrepreneurship in the development of impact solutions, by offering skills and patient capital
We promote impact investing in Italy and Europe actively contributing to the dissemination of new practices, tools and skills. In particular, we support the sector's "market building" process, favoring the dialogue between capital supply and demand and the construction of the necessary market infrastructures.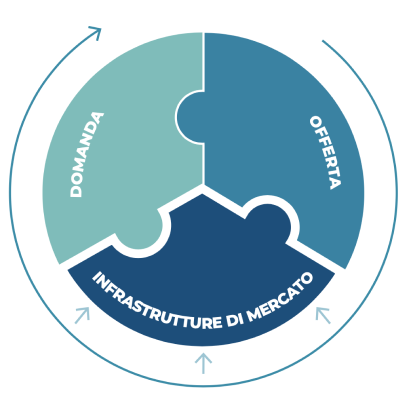 Support for the impact ecosystem
Invested in 4 active funds in the impact investing sector, participating in the birth of a|impact - Avanzi Etica and OPES Italia and in the strengthening of Oltre Venture and SEFEA Impact
Supported the network of Italian incubators and accelerators by financing the empowerment paths offered as part of Get it!
Our international partners